08 November 2023
Minister for Housing
The Honourable Meaghan Scanlon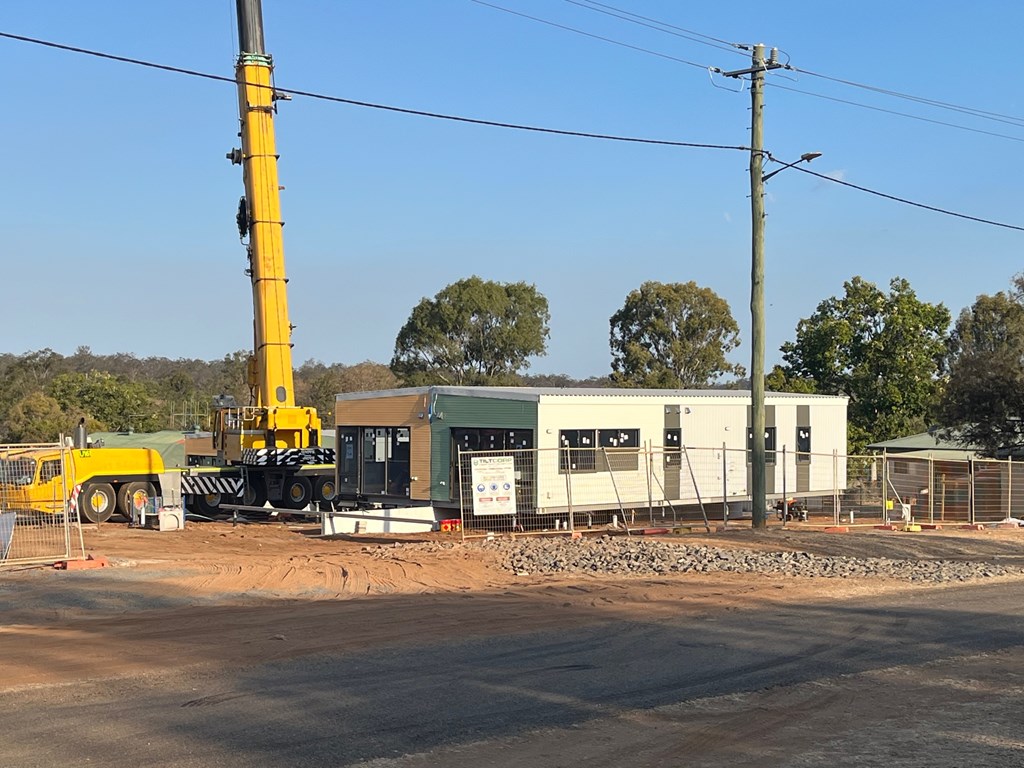 Modular homes being delivered to regional Queensland communities for social housing
Seven homes delivered to Eidsvold 
100 modular homes being delivered by the end of the year through the Modern Methods of Construction program
Seven brand new prefabricated homes will be rolled out to the Beef Capital of the Burnett as part of the Palaszczuk Government's record investment in social housing.
The modular homes have been built on the Yatala factory floor of construction company VOLO Modular.
The seven homes will be delivered by truck to Eidsvold this week to be used as social housing.
It is part of a state-wide rollout of 100 modular homes destined for regional communities across Queensland for social and government employee housing.
Twenty-seven homes will be built by VOLO Modular at Yatala, the first of which have begun being delivered across the state this week.
The two-bedroom homes will provide housing for people in need, delivered with $3.23 million funding from the Queensland Government.
In Gympie, another 11 modular homes will be delivered for social housing, with nine homes to be delivered in Winton for government employee housing.
The Palaszczuk Government is pulling every lever possible to address the housing challenges being experienced across the state.
In addition to our pipeline of traditional social housing construction being delivered through our investment in social and affordable housing, the state government is looking at innovative ways to build homes faster for Queenslanders in need.
Quotes attributable to Minister for Housing Meaghan Scanlon:
"I am thrilled that the first homes earmarked for Eidsvold have been delivered. 
"These prefabricated homes are architecturally designed but take a fraction of the time it would take to build a home from the ground up, especially in regional communities.
"Modular homes are particularly beneficial for regional areas in Queensland, where construction can be challenging."
Quotes attributable to VOLO Modular's Rick Bell:
Volo Modular's Rick Bell said the Eidsvold homes were manufactured in a quarter of the time of conventional construction.
"Now we do the landscaping and build carports and those sorts of things, and the plan is that they should be ready to be occupied by Christmas," he said.
Mr Bell also said Queenslanders more generally are seeing the benefits of modular homes.
"Our enquiry level has doubled in the last six months."
Further information:
Anyone who needs housing assistance can contact their local Housing Service Centre during business hours or call the 24/7 Homeless Hotline on 1800 474 753.
ENDS
Media contact: Francis Dela Cruz - 0420 592 078 and Robyn Wuth - 0461 555 208